---
I am glad to present the first interpretation of my work for alto sax Pandora e Utopia. This project was a collaboration with Conservatorio "A.Boito" di Parma for the show "Padroni delle nostre vite".
Here you can hear "Misterioso", the first of the two movements of the piece. This is a live recording during the first performance of the show. The subject of this work il silence, echoes arise the mood of dread and curiosity. The great talent Eoin Setti on sax.
Pandora e Utopia (I mov.) – Eoin Setti, alto sax
11.09.2017, Chiesa di San Ludovico, Parma
---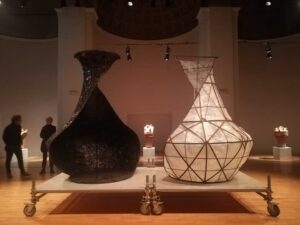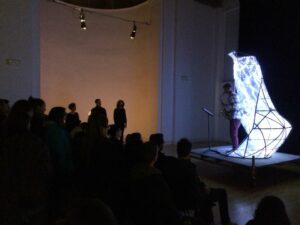 Pandora's vase (black) and Utopia's vase (bianco), before the show.
Eoin Setti during the show playing Pandora e Utopia